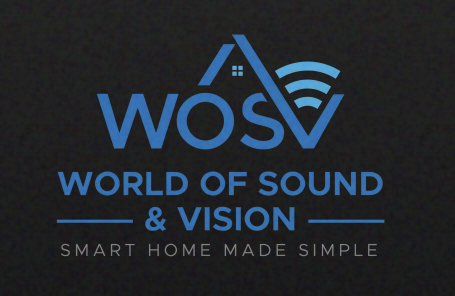 We asked Jeremy from World of Sound and Vision a few questions about his dealership and how he's using the AVA Remote in his clients home! Check it out!
What kind of clientele do you serve most? What are your favorite use cases that make your company's sweet spot? What does your company "do best"?
World of Sound and Vision supports a largely affluent client base in the San Francisco Bay Area, including many retirees. WOSV has a focus on implementing easy-to-use systems, providing simple solutions to common household problems. By choosing systems that integrate perfectly with Josh AI voice assistant, we provide a seamless and easy-to-control home that you can operate without traditional remote controls (but, of course, we provide those, too!) using the power of your own voice and Josh's sophisticated Natural Language Processing.
Tell us about the client use case for which you use AVA Remote most often.
In some homes, customers prefer the convenience of mobility to the tried and true method of installing touchscreens in walls. In those circumstances answering the front doorbell via your phone app is great...until you forget where you left your phone! The rechargeable battery is a positive, because our customers will often misplace their phones or not have batteries around for quick replacement in handheld remotes.
How many AVA Remotes do you use in a typical project, and why?
Typically 1-3 AVA remotes. We've found that customers love the convenience of having a local touchscreen ready to operate systems or open gates. We often specify AVA remotes for outdoor audio environments, as well as for outdoor TV control.
Is there something about the AVA Remote that surprised you or was unexpectedly helpful to your business that you would advise other pros to consider?
The ability to natively host spotify and send spotify connect audio to remote NAX speakers has been a very cool thing. Previously our users had to operate their phones and if they received a call or had to use the phone for another purpose the audio would cut out; with an integrated AVA remote this problem is solved nicely!
Tell us a favorite thing about AVA Remote for your clients.
The AVA remotes have rock solid wi-fi stability, setup time is very quick (even with kiosk mode), but the simple fact that it's a drop in remote replacement that has full touchscreen capabilities is the sweet spot. The ergonomics are also incredible, and the remote feels perfect in our hands.